Habtoor to build the largest residential tower in Dubai
Habtoor to build the largest residential tower in Dubai
Dubai-based Al Habtoor Group has announced the launch of the world's largest residential building. Habtoor Tower will be built on Sheikh Zayed Road, on the banks of the Dubai Water Canal in the Business Bay area. The new tower will be built in Al Habtoor City and will be a multi-billion dollar project with ultra-luxury living spaces.
On May 11, 2023, the groundbreaking ceremony for the project took place. The new tower will consist of 1,701 apartments and 81 floors. Its construction should be completed within 36 months.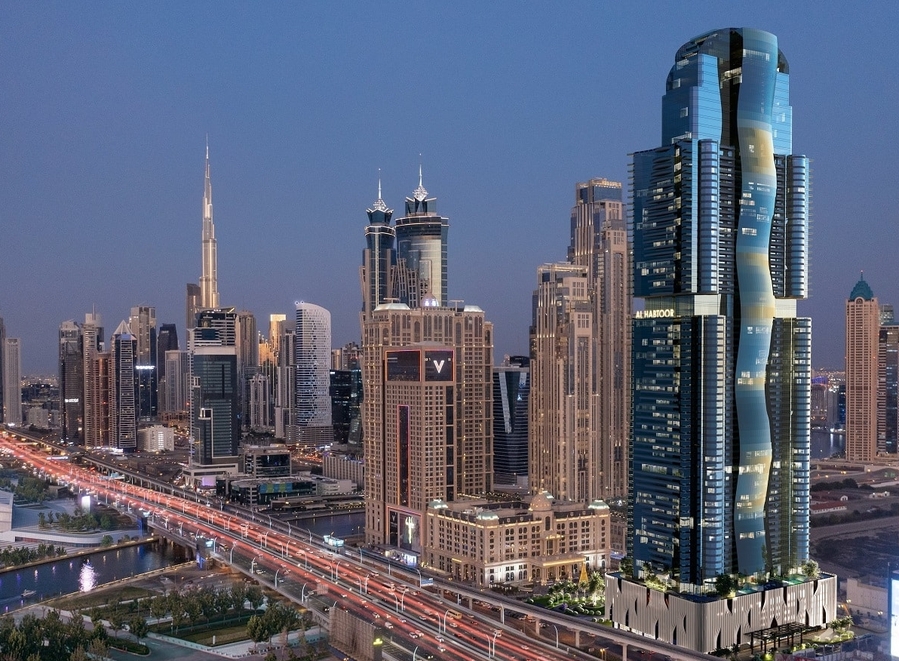 Khalaf Al Habtoor, Founding Chairman of Al Habtoor Group, said that as a former builder and contractor, he is pleased to drive the project's first piles into the ground and reveal some of the new technical details of the construction methods used in the construction of the Habtoor Tower and is very proud that she will created with the highest quality and in record time. According to him, this tower is unique in every aspect and can be considered a learning curve for all contractors in the region. They challenged engineers and architects to implement what they do best in Dubai and the UAE.
The project will use innovative construction methods and high-quality concrete and steel, making it one of the fastest in the city. Pre-painted metal decking for parking and retail spaces will also save construction time.
Al Habtoor added that as a result of the application of innovative building technologies, a significant reduction in Co₂ emissions has been achieved - less than 50% of the carbon emissions of traditional buildings. Environmental experts are currently evaluating their Habtoor tower, aiming to earn LEED (Leadership in Energy and Environmental Design) Platinum certification from the highest authority in green building rating systems worldwide.
Al Habtoor Group is in the final stages of selecting the main contractor for the project based on qualifications and experience, with proposals received from industry giants from the UAE, China, India and Europe.